This is my website, welcome. As most of you who know me expect to hear, when you ask me how I am in a phone call or in person, I will answer, "I'm great," "I'm excellent," or "I'm incredible." I am fortunate to be here, doing my best to make a difference in the time that I am here. I view every day as a gift. Very much a New Yorker, I am committed to bringing people together and creating new possibilities. I invite you to become part of my circle of life, as a client, colleague, or friend So, have the best day, and enjoy my website!!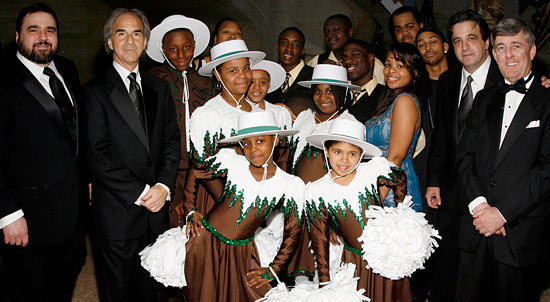 The Howard Teich Network
Formed in 2008 as a way to best serve my wide circle of friends, colleagues and new acquaintances. I have been fortunate in developing an extraordinary network of people, firms, companies, and organizations. I've spent a great deal of time in locating the best, so do not hesitate to contact me first when you need advice and help with anything.

I have committed 30-50% of my time to work on political, charitable and civic activities during my adult lifetime. It began with law school and Kent State, when I decided I had a responsibility to be involved, and continued with my career mentors, all of whom were deeply committed to societal causes and making a difference
How I See It - March, April 2014
I will be taking viewpoints on issue worth commenting on, and I promise most will be thoughtful and some will be controversial.  And please, I want to hear your thinking, so please send your comments in, and let the fun begin.
My theme for these six viewpoints is Imagine the Possible:  Education NYC, and I find the band-aids nearly impossible to live with as our NYC children fail to dramatically improve in our schools, and where we realistically have no basis for expecting a dynamic shift in educational opportunities for our NYC children.  So, I believe leaps are necessary and possible, and I want you all to Imagine the Possible as you read these six Viewpoints.
1.  The Discussion is Charter Schools

Today's NYC discussion is Charter Schools.  They work and benefit children's learning experience in most cases.  Originally meant as experimental for public school modeling, they are now a business, and a political football.  Although media exploits the current debates, the Mayor's position is not anti-Charters, he has made choices.  Success Schools have been successful.  I say, for the children, you must work it out now.

2.  Our Hidden Private Schools

The untold story of New York's educational opportunities is not public schools v. charter schools, as charter schools are public schools, it's public schools v. private schools.  If you can afford them, you can assure the best education for your children.  And that may run $50,000 per child per year for the top private schools.  To me, that's separate and unequal.  And no vouchers allowed in this town, so no way out.

3.  Imagine Excellence in Our Schools

Imagine excellence rather than equity as excelling in school would give our City's children the best opportunity to succeed in their lives.  That means a goal of 90% Graduation in ten years, and 100%, the decade after.  Making a minimum wage in our Society, with rent and living, ensures you are on food stamps and Medicaid. That's the result of equity, as Moynihan called it, "dumbing down our Society."  That's not building the foundation for a "life of happiness."

4.  Expand Educational Governance

I believe in our Mayor, and yet the Bloomberg years convinced me that Mayoral control of education has not served NYC, our children and our parents.  I would call for a move back towards a Board of Education, where the Borough Presidents have a say in the educational opportunities and choices for NYC's children, and parents again have a say at Community School Boards.  More representative, and transparent.

5. Children With Self-Esteem

Imagine if every NYC child believed in himself/herself from early childhood on, what a difference that would make.  Self esteem trainings could be mandatory in early childhood education, providing the positive tools for their life.  As the All-Stars Project says, performance is not just on stage, it's about living your daily life, and this is happening in after-school voluntary programs.  Let's make it happen in school.

6.  It's a Human Rights Violation

It's not good enough that there are excuses for the quality of education for children in NYC.  Children must be given basic educational tools to compete in our society, and have the full possibility of "life, liberty and the pursuit of happiness."  That is not happening in NYC public schools, and candidly I cannot even imagine why not.  We must envision the possible, for we are limiting the lives of our children, and I consider that a human rights violation.

Life Lessons

Upbeat, and You Can Do It

You can make a difference in the life, and moment, of Everyone you touch. Be responsible for it, and make it upbeat. People actually have a choice of making others happy, or miserable, and somehow too many decide it serves them to choose miserable. Let's shift the world now, and every time you have that choice, shout out for joy and wonderment, and see the brightest world around you, and as it spreads, that brightest of worlds surrounding all of us.

 

Technology, Adopt It

For many of us, technology is a learning curve and not intuitive, and we resist it. The world shift we are living through is exciting, not without risks, and yet as we see the possibility of communicating with even the remotest villages, and have new opportunities for achievement, sometimes instantly, where no hope existed before, this is a new and extraordinary age. Be part of it, and for all those who are the intuitive crowd, reach out to encourage others who are just entering, yet have not yet arrived.