This is my website, welcome. As most of you who know me expect to hear, when you ask me how I am in a phone call or in person, I will answer, "I'm great," "I'm excellent," or "I'm incredible." I am fortunate to be here, doing my best to make a difference in the time that I am here. I view every day as a gift. Very much a New Yorker, I am committed to bringing people together and creating new possibilities. I invite you to become part of my circle of life, as a client, colleague, or friend So, have the best day, and enjoy my website!!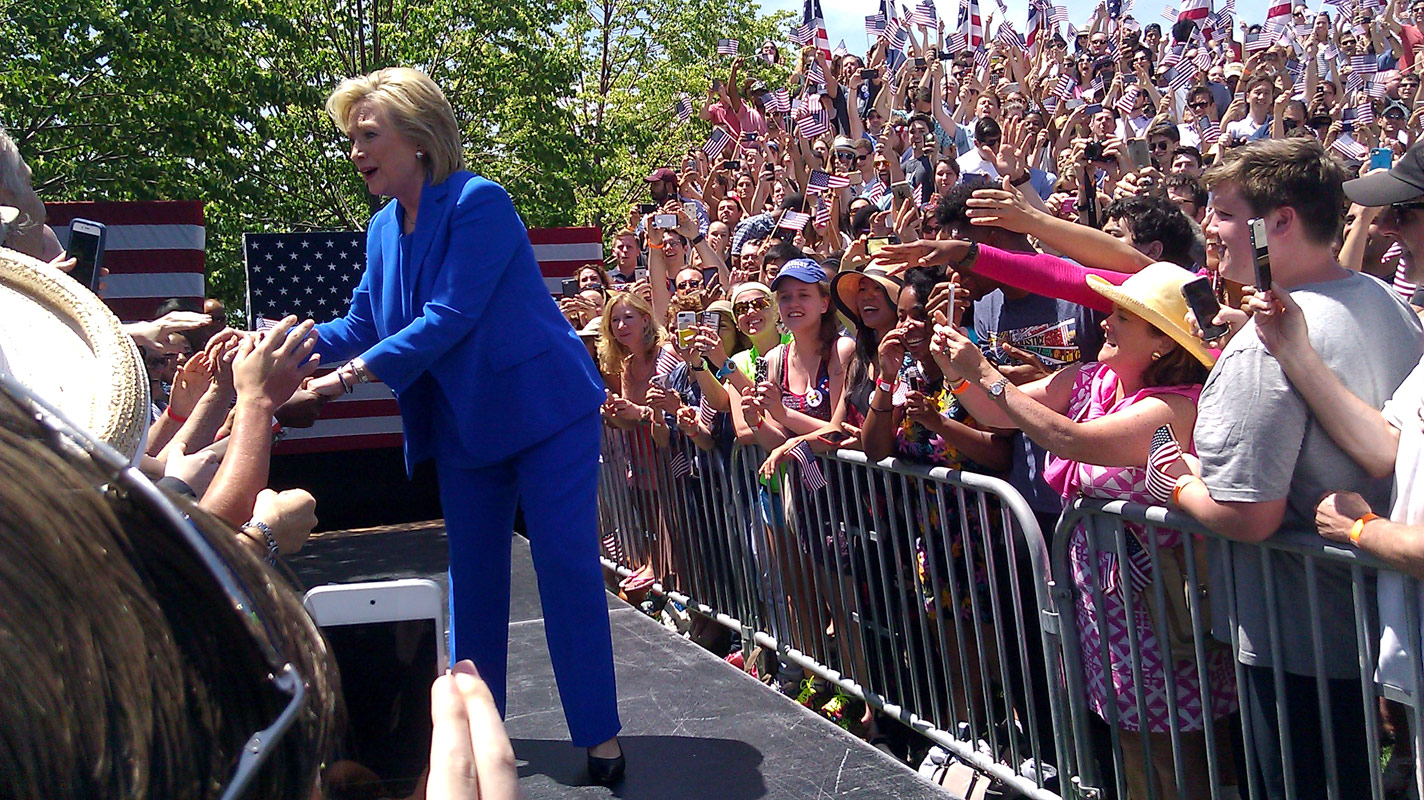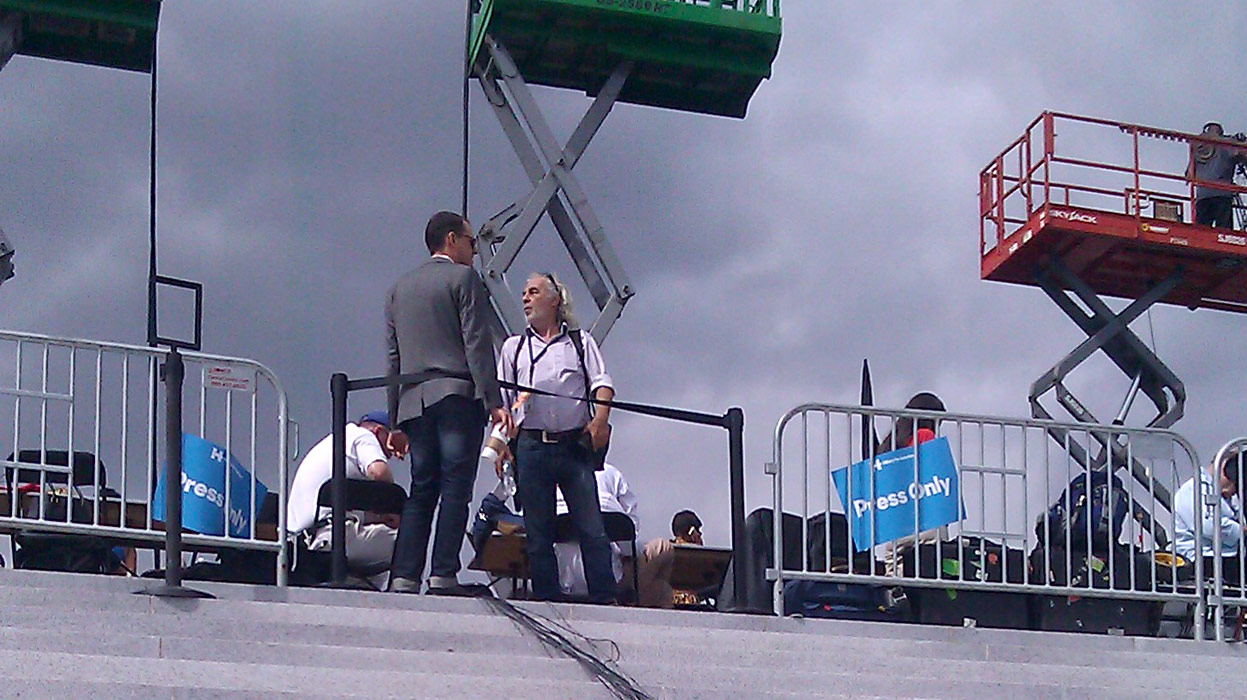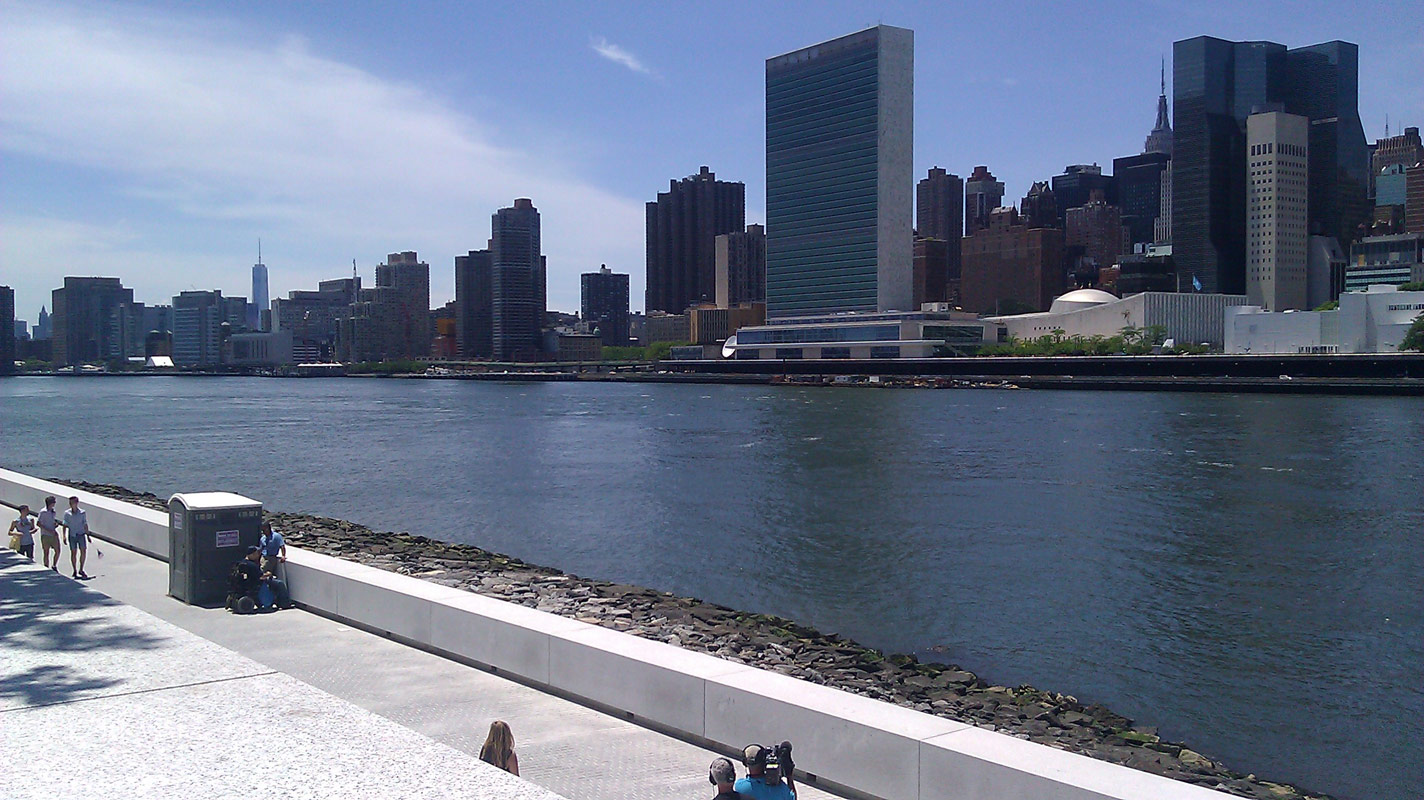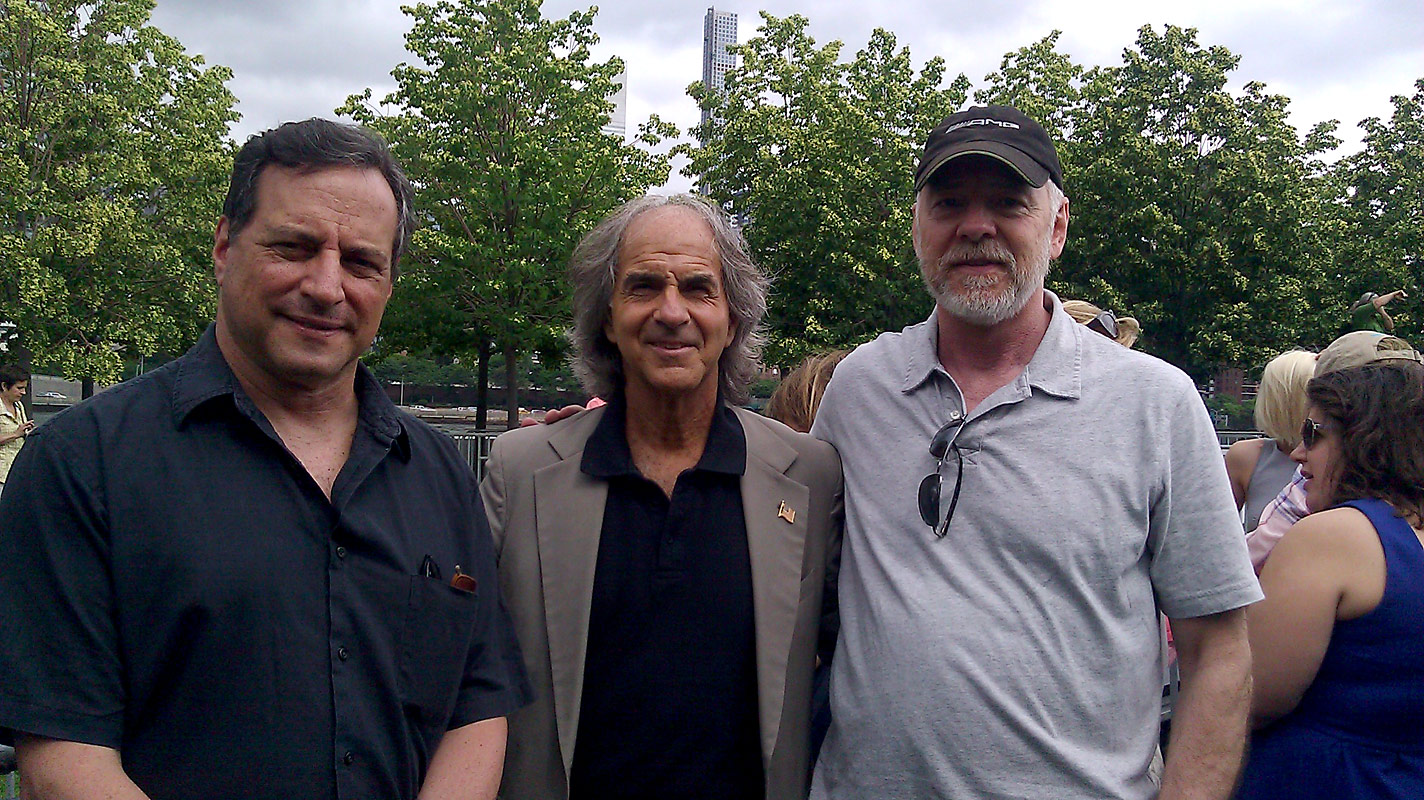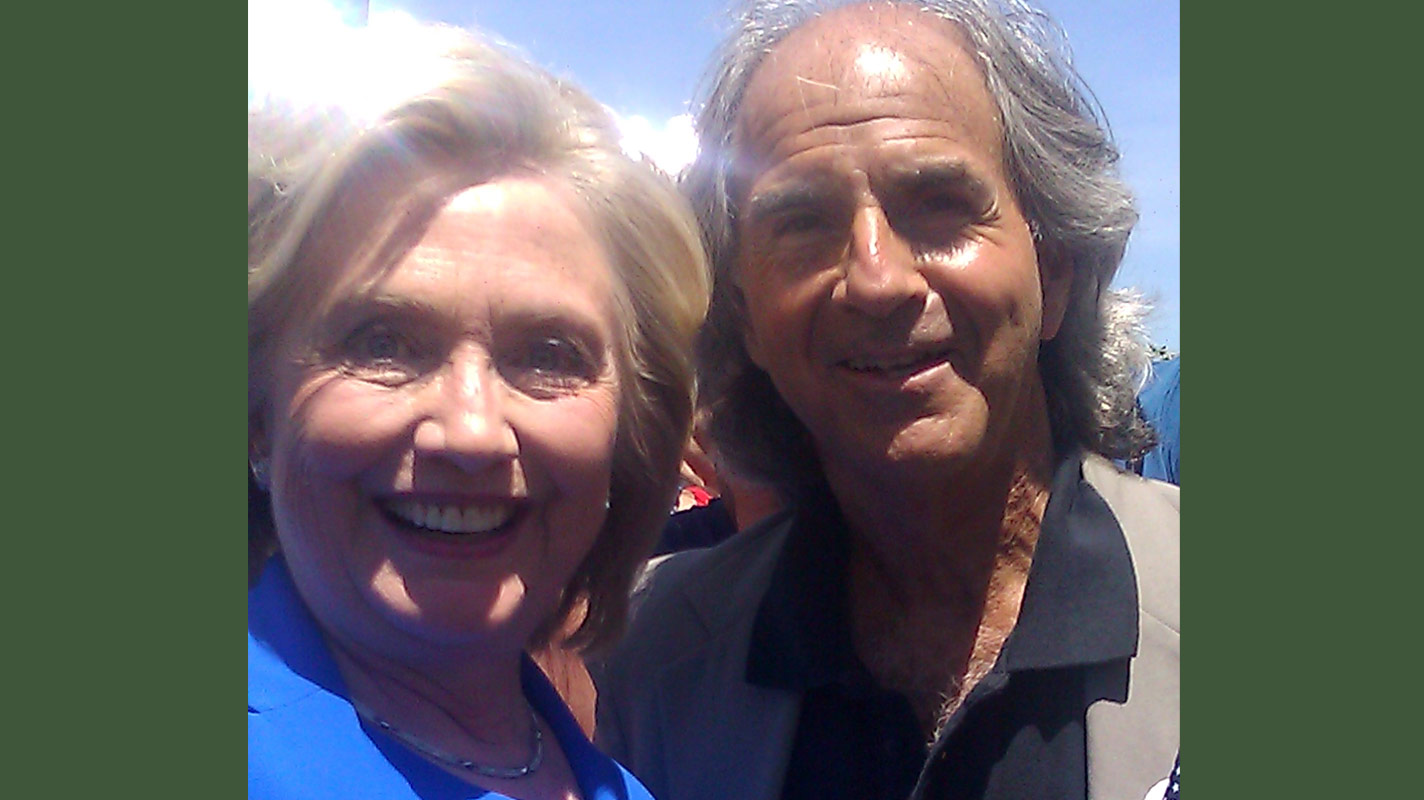 Hillary Launches Her Campaign
NEWS AND NOTEWORTHY
9-11 Sunrise Ceremony

With 9-11 upon the horizon, start the day watching the video of the10th Anniversary Sunrise Ceremony across from the Statue of Liberty, that I produced together with Maggi Peyton of then Borough President Scott Stringer's office. A timeless moment, and an array of thoughts and sounds to start your 9-11 day. Click here to connect to the video.

Times Square Crackdown

Dennis Hamill wrote in the Daily News, "Mister Mayor, tear down this mall! Hizzoner should heed the call of Police Commissioner Bill Bratton. to level the Times Square pedestrian mall." Humbug! What a terrible idea, essentially said Tim Tompkins, President of the Times Square Alliance, who has built Times Square with vision to become a mecca for major happenings and a regular stop for tourists. A magical New York place. We await the news of how the Mickeys, the Batmen, the Naked Cowboy and Painted Women of Times Square will sensibly be dealt with, short of tearing up the Plaza and reintroducing traffic. Stay tuned.

Myanmar (Burma) Jewish Tradition Continues

Moses Samuels single handedly carried on the hundreds of years' tradition of a continuing Burmese Jewish community, and passed on this year at age 65. His son Sammy Samuels now is the voice of the community, and will be opening the most beautiful Congregation Mesmuah Yeshuah synagogue, where he was married this year, for the High Holiday services. I was there, I met them, got to know them over the years, and they are true Jewish heroes of our people.
SPOTLIGHTIGHTING ORGANIZATIONS.
I am involved in a broad spectrum of organizations, and want to share them with you.  I spend the majority of my time on them now, so take a look at the Organization Page, and let me know if you want to be supportive, or get involved in any of them.  You can link to the organization's website by clicking on their logo.

How I See It – Aug, Sept. 2015
I will be taking viewpoints on issue worth commenting on, and I promise most will be thoughtful and some will be controversial.  And please, I want to hear your thinking, so please send your comments in, and let the fun begin.
1. Mayoral Control of NYC Education

This is about children, and the public process.  Not  neo-progressive,not neo-liberal, not conservative. .  Increases in scores that leave children at 33% passing grade levels is failure in my thinking, and the test of Mayoral control over the past decade has not succeeded.

...READ MORE

2. Societal Costs of Shootings

During one Summer weekend, there were twelve shootings in Brooklyn, and aside from the outrageous human cost of pain, suffering, and  loss, society is forced to pick up the tab for medical care and hospitalization, criminal justice proceedings from cops and investigators to courtroom proceedings to incarceration costs, and on and on. 

...READ MORE

3. Change We Can Believe In

I am a Hillary person.  Yet, I thank Donald Trump, for he has awakened us, that speaking out Truth to Power, saying what's on your mind, making clear that political correctness is an impediment to open discussions

...READ MORE

1. 9-11 First Responders Keep Dying of Cancer
2. Take A Spin In Space
3. Religious Liberty, Not Public Discrimination

Life Lessons

You can learn continually from listening to others, so each month I will give you a few LIFE LESSONS, as I term it. - HT


"Roll your eyes all you want, but you have to have a vision for what you want. You have to picture it in your mind."
- Lady Gaga, giving advice to someone on getting his ex back, with the same method that she used to carry out her single minded ambition, visualizing early on, of one day playing Madison Square Garden.