This is my website, welcome. As most of you who know me expect to hear, when you ask me how I am in a phone call or in person, I will answer, "I'm great," "I'm excellent," or "I'm incredible." I am fortunate to be here, doing my best to make a difference in the time that I am here. I view every day as a gift. Very much a New Yorker, I am committed to bringing people together and creating new possibilities. I invite you to become part of my circle of life, as a client, colleague, or friend So, have the best day, and enjoy my website!!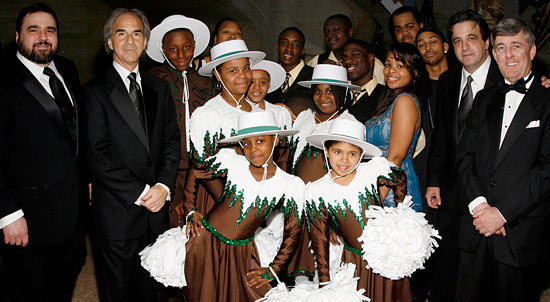 The Howard Teich Network
Formed in 2008 as a way to best serve my wide circle of friends, colleagues and new acquaintances. I have been fortunate in developing an extraordinary network of people, firms, companies, and organizations. I've spent a great deal of time in locating the best, so do not hesitate to contact me first when you need advice and help with anything.

I have committed 30-50% of my time to work on political, charitable and civic activities during my adult lifetime. It began with law school and Kent State, when I decided I had a responsibility to be involved, and continued with my career mentors, all of whom were deeply committed to societal causes and making a difference
How I See It - April – May 2015
I will be taking viewpoints on issue worth commenting on, and I promise most will be thoughtful and some will be controversial.  And please, I want to hear your thinking, so please send your comments in, and let the fun begin.
1. As a Country, We Can Do Better

I am not particularly different than so many other Americans, I have no doubt that we can do better as a country, and I turn to our elected officials to meet the challenge in this next two years.  They are there to govern and legislate, not just raise money and win for themselves and their party, and serve special interests.  I did my fair share of supporting Democratic national candidates in the 2014 Election Cycle, and I am disappointed and angry.

2. Time to Have Term Limits in Congress

Too many in Washington DC now just go with the flow.  It's more of a monotone in the Democratic Party, one voice led by consultant's opinion polls rather than a newly energized team making a difference for America.  Term limits would help, and I call for them now, and I would recommend twelve years for both the House and the Senate.  In 2016, I would like to see this implemented voluntarily if not passed, or by challenge of all those having served more than twelve years.

3. Great Nations Keep Their Word

Smithsonian's National Museum of the American Indian Has an important exhibit in Washington, DC, Nation to Nation: Treaties Between the United States and American Indian Nations.  History written from the Native perspective, clarifying ongoing tribal land issues that need be resolved by the United States government   Real treaties, with lasting implications, and an overlying message:  Great Nations Keep Their Word.

4. Selfishness and Greed  - the 1%

The 99% want to place sole ownership of selfishness and greed with the 1%.  Well, maybe so, and yet, time that the 99% look into the mirror.  Too many are self-satisfied, and doing little for America, not carrying their weight, while the 1% may be making more than their fair share contribution.  President Kennedy's words, listen to them all (paraphrased), "Ask what you can do for our country, not what your country can do for you."

Life Lessons

You can learn continually from listening to others, so each month I will give you a few LIFE LESSONS, as I term it. - HT


"The fight is won or lost far away from witnesses, behind the lines, in the gym, and out there in the road, long before I dance under the lights."
- Muhammed Ali, perhaps the world's greatest boxer of all time, on winning the fight.

"Roll your eyes all you want, but you have to have a vision for what you want. You have to picture it in your mind."
- Lady Gaga, giving advice to someone on getting his ex back, with the same method that she used to carry out her single minded ambition, visualizing early on, of one day playing Madison Square Garden.

"Dear, to be thoughtful, you run the risk of being boring. Get in the water"
- Ethel Kennedy, as reportedly quoted by performer -Taylor Swift- when she was on a Kennedy boat and did not follow two of the Kennedy kids into the water with a light excuse. Taylor Swift did then jump in the water and had an amazing time, adding the later thought of hers, "Ever since… I have decided that to really live, you have to jump in, you have to take chances. You have to embrace the unpredictability of life instead of fearing it."

"The task of religion is to challenge, not to accommodate."
- Rabbi Abraham Joshua Heschel, in a conversation with Frank Reynolds on the ABC-TV "DIRECTIONS" in 1952