This is my website, welcome. As most of you who know me expect to hear, when you ask me how I am in a phone call or in person, I will answer, "I'm great," "I'm excellent," or "I'm incredible." I am fortunate to be here, doing my best to make a difference in the time that I am here. I view every day as a gift. Very much a New Yorker, I am committed to bringing people together and creating new possibilities. I invite you to become part of my circle of life, as a client, colleague, or friend So, have the best day, and enjoy my website!!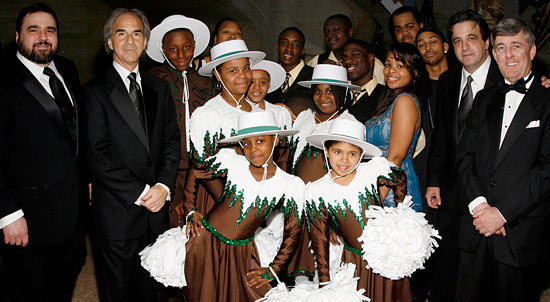 The Howard Teich Network
Formed in 2008 as a way to best serve my wide circle of friends, colleagues and new acquaintances. I have been fortunate in developing an extraordinary network of people, firms, companies, and organizations. I've spent a great deal of time in locating the best, so do not hesitate to contact me first when you need advice and help with anything.

I have committed 30-50% of my time to work on political, charitable and civic activities during my adult lifetime. It began with law school and Kent State, when I decided I had a responsibility to be involved, and continued with my career mentors, all of whom were deeply committed to societal causes and making a difference
How I See It - January, February 2014
I will be taking viewpoints on issue worth commenting on, and I promise most will be thoughtful and some will be controversial.  And please, I want to hear your thinking, so please send your comments in, and let the fun begin.
1. Welcoming Speaker Melissa Mark-Viverito

Melissa Mark-Viverito waged a strong, direct, and progressive campaign, becoming the first Latino woman to serve as NY City Council Speaker. The attacks by certain of NYC's newspapers were unseemly.  A real opportunity, and challenge for NYC to make a progressive agenda work, and I welcome her leadership.

2.  NYC – A Tale of Two Cities

Giving recognition to people in our City who have been leading a hard life, and who have not had a voice, is a good thing.  Incredible to watch the stir among those who have been in power the last number of years.  My advice to them, get over it, and support a more inclusive, future NYC.  The fact is that Bill DeBlasio has made many of us take off the blinders.  NY is still the best City in the world!

3.  The Sports Business in NYC

As the City celebrates hosting the SuperBowl with unaffordable ticket prices to most New Yorkers, and when everyday professional basketball, football, hockey, and even now baseball tickets are largely out of range for most NYers, it is time to relook at the obligations of team owners, and their millionaire players, to the fans who cheer them on, and are priced out of the stadiums.

4. The Miley Cyrus Syndrome

With twerking and less clothes, Miley Cyrus made a career branding choice that has boosted her to the top, and on that level, I may even admire it.  However, if the shift was a corporate decision for profit inducing a young woman to offer her body up as a soft-porn image for her 8-15 year old fans, I have to ask, "what's gone wrong in our society?"  

5.  Do You Understand the Fed's $4 Trillion?

I just got to ask the question.  In terms of our long-term obligations, what's the difference between the U.S debt increasing, and the Fed's buying $4 trillion of our Debt? Haven't we printed $4 trillion to cover unfunded debt, and haven't we just added additional obligations to our $17 trillion debt?  Clearly, if we added directly to the debt, we would know what the money was spent on, and yet, with The Federal Reserve, where's the "trickle down?"  

6.  New Thinking to an Israel-Palestinian Peace

With negotiations underway in the Middle East, in my recently-published article, Holding On to Our Homeland (listed under Articles in this Website), I make the case for Israel's declaring sovereignty over Judea and Samaria, (the West Bank) and annexing the land now.  The hard work of uplifting all the people there, and creating a vibrant new society that serves everyone, could then begin.

Life Lessons

Upbeat, and You Can Do It

You can make a difference in the life, and moment, of Everyone you touch. Be responsible for it, and make it upbeat. People actually have a choice of making others happy, or miserable, and somehow too many decide it serves them to choose miserable. Let's shift the world now, and every time you have that choice, shout out for joy and wonderment, and see the brightest world around you, and as it spreads, that brightest of worlds surrounding all of us.

 

Technology, Adopt It

For many of us, technology is a learning curve and not intuitive, and we resist it. The world shift we are living through is exciting, not without risks, and yet as we see the possibility of communicating with even the remotest villages, and have new opportunities for achievement, sometimes instantly, where no hope existed before, this is a new and extraordinary age. Be part of it, and for all those who are the intuitive crowd, reach out to encourage others who are just entering, yet have not yet arrived.